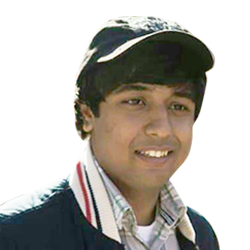 Dr. Rahul Vyas is on the Board as a member in the Society. He is the grandson of Shri Govind Lal Ji Vora and Smt. Prakash Vora, and the son of Smt. Ranjana Vyas and Dr. Rajeev Vyas.
Born in 1994 in Troy, Michigan and raised in Rochester Hills, Michigan, Rahul Vyas completed his Bachelors of Science in Biology at the University of Michigan, in Ann Arbor in 2017. Here, he worked in a medical research group and studied ideal treatment options for patients with Hepatocellular Carcinoma. His publication on this project can be found here: https://www.gastrojournal.org/article/S0016-5085(16)31774-7/abstract. In addition, he worked in a biology research lab, where he analyzed nucleotide content in plants. He was also secretary of the Association for India's Development, an organization committed to addressing demographic inequalities in India, as well as a board member for the Ginsberg Center, an organization committed to providing humanitarian work opportunities in Michigan.
Rahul Vyas is currently a second-year student at Wayne State University School of Medicine in Detroit Michigan. He is a member of the American Medical Association, and a student representative for the American Association of Physicians of Indian Origin.