Academic Achievment
In Today's modern world, students are within the pressures to succeed academically, we believe learning non-academic subjects like, craft, sport, and something like this brings many benefits for students. It will help students to learn relaxation techniques in order how to manage stress and be healthy that helps them study academics in an easy way. Hence value the academic and non-academic both part equally.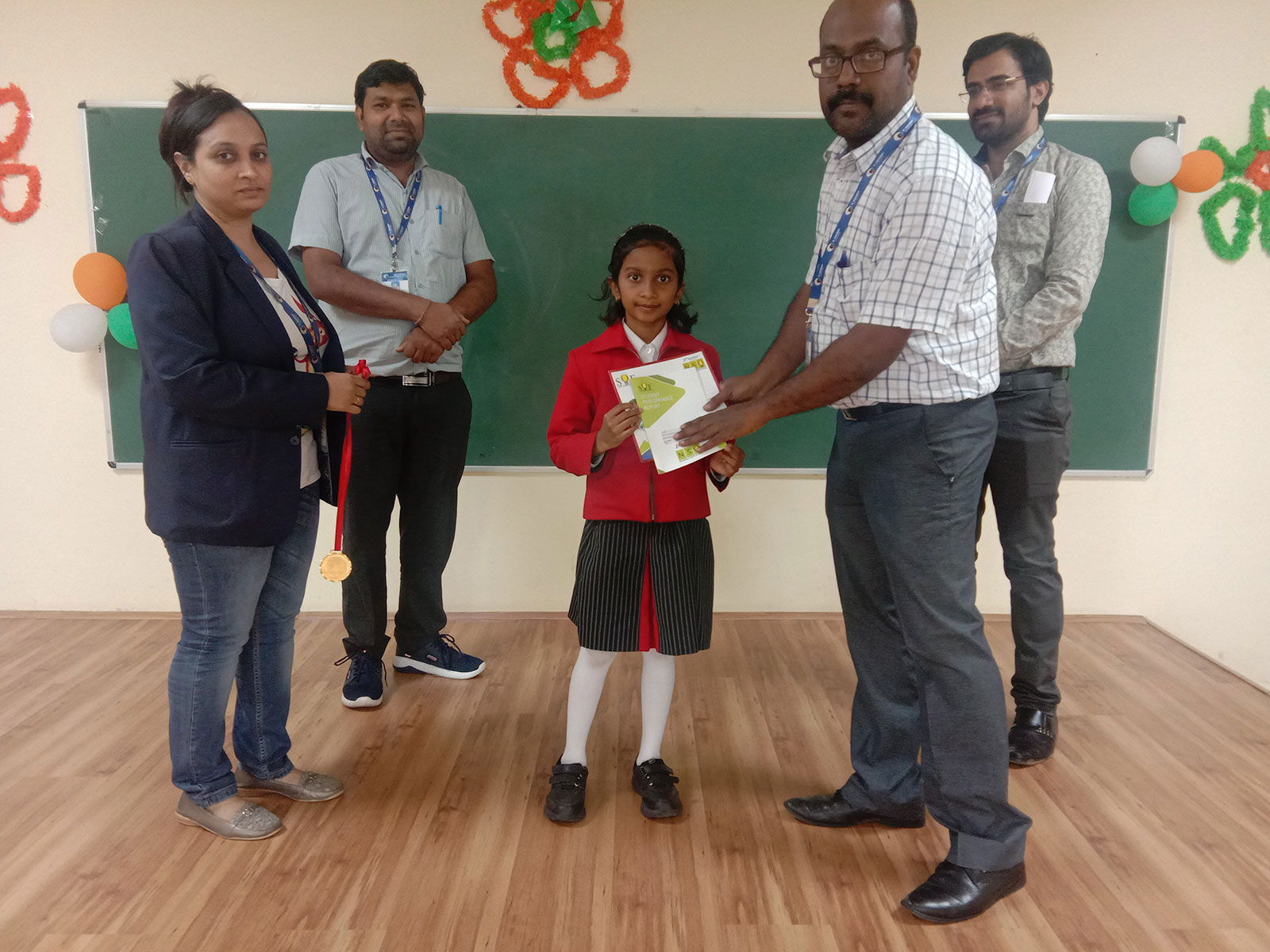 ---
Sports Achievement
GDGIS secured 3rd position in STATE LEVEL CHESS competetion
As a reputed school, we, are moving according to our reputation and concentrating hard to enhance wholesome growth of students academically and non-academically. Two of our students Miss Shivangi Dewangan and Master Kabeer Shrivastava from Grade III and VI has qualified for 2nd level of IMO and IEO.
List of students those are getting Medal In Olympiad
| | | ISO | Science Olympiad |
| --- | --- | --- | --- |
| # | Class | Name Of Student | Medal |
| 1 | V | Sparsh Prakash | School Gold Medal |
| 2 | VI | Angel Jangdey | School Gold Medal |
| 3 | VII | Suyashi Singh | School Gold Medal |
| | | IEO | English Olympiad |
| --- | --- | --- | --- |
| # | Class | Name Of Student | Medal |
| 1 | I | Aarnav malik | Zonal Gold Medal |
| 2 | I | Akash Rohilla | School Gold Medal |
| 3 | I | Darsh Dhurander | Medal of Distinction |
| 4 | I | Prabhat Dhitlahare | Medal of Distinction |
| 5 | I | Aishna Marwaha | Medal of Distinction |
| 6 | VI | Kabeer Aditya Shrivastava | Medal of Distinction |
| 7 | VII | Nidhipa Sarkar | School Gold Medal |
| | | IGK | Gk Olympiad |
| --- | --- | --- | --- |
| # | Class | Name Of Student | Medal |
| 1 | I | Sanvi Agrawal | Medal of Distinction |
| 2 | I | Aahan Bhardwaj | Medal of Distinction |
| 3 | VII | Mathan Makhija | Medal of Distinction |
| | | IMO | Mathematics Olympiad |
| --- | --- | --- | --- |
| # | Class | Name Of Student | Medal |
| 1 | I | Aaryan Sood | School Bronze Medal |
| 2 | I | Akash Rohilla | School Gold Medal |
| 3 | I | Avyukt Agrawal | School Silver Medal |
| 4 | II | Sanvi Agrawal | School Gold Medal |
| 5 | III | Shivangi Dewangan | School Gold Medal |
| 6 | III | Kamyaa Shrivastava | School Bronze Medal |
| 7 | III | Khishi Dhamejani | School Silver Medal |
| 8 | IV | Deshna Jain | School Gold Medal |
| 9 | V | Madhav Jindal | School Gold Medal |
| 10 | VI | Kabeer Aditya Shrivastava | School Gold Medal |
| 11 | VII | Mathan Makhija | School Gold Medal |